(lentebb olvasható magyarul is)
Building business or love? Timing!
I am the firm believer that building ourselves or our business are no different.
What timing in business or in love have in common?
"You can have chemistry, but also you have to have timing – and, you know, timing is a b*tch"
This is street-wisdom. It says it all.
Falling in love is just like a dance: for it to happen the two need to be in the same place and time, without explicitly agreeing before. And: often there is hardly any coordination.

What is needed for love to happen?
–same preferences e.g. "level" for both parties in many dimensions
e.g. ideally one cannot be several levels up or down re: social rank, wealth, consciousness, empathy etc.
Also if one is a vegetarian the other is not – you can expect some…fun 🙂 (yes, yes, I know – it is not THAT difficult; just ask your mother to cook for you veg meals every day!:))
–chemistry: that secret flame that makes everything happen
Chemistry is a magical thing: it ensures that every other factor is just…ELIMINATED.
What the heck!?
Not even level or experience matters: young can fall in love with the old, the wealthy with the poor and so on. So chemistry is the dealbreaker – it seems.
-previous experience with love itself – with the "product category": if it significantly differs, chances are slim
–timing: same time same place – the (at least:)) 2 persons must feel chemistry the same time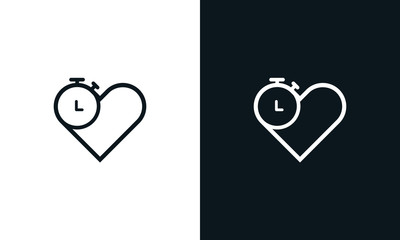 Timing is a bitch: if one party is more "ahead" of the other, or if they miss the time when they think it is "the proper time to do this or that" – love has hardly any chance.
What is needed for profitable, growing business to happen?
When you build your business: you badly need to make sure that it is very similar to when it comes to love:
–chemistry: how kicking ass your idea is – and how kicking ass your strategy is to bring to market that idea
–same "level" for both parties in many dimensions – both the company and the market must be on the "same level" from several aspects e.g. sales channels, message etc.
-previous experience with the product category itself – you need to find the customers with experience in the same or a very similar product category – to show up that you excel at something other products or services in the same product category do not
–timing: same time same place – demand and supply must match; and not only this: this is just as important in business: you cannot start e.g.
wether to start a huge marketing campaigns before product market fit; or
use TV advertisement if you are an SME (yes – there may be extreme cases, but by default: every action has a proper level)
trying to find capital
insource or outsource an acitivity
leave or enter a given market
cancel a customer contract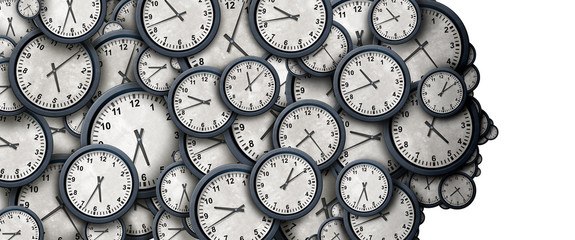 Chemistry is magical when it comes to business: it is the concept you and the market (and your employees) love the business idea you are pursuing.
But chemistry is not enough in business, either: you need to have proper timing: you need to apply the proper tools and at the proper time, take the proper steps at the given point in time. And it is extremely hard to do so. It takes a very skilled business-builder to do so.
Noone said that finding the perfect love or building the perfect business is easy.
…And then should we talk about having both? 🙂 Well…good luck!
Cégépítés, szerelem? Időzíts!
Szilárd meggyőződésem, hogy saját magunk vagy vállalkozásunk (fel)építése nem különbözik.
Mi köze egymáshoz az üzlet építésének és az időzítésnek?
"Érezhetitek a kémiát, de időben is találkoznotok kell; és az időzítés egy rossz ribanc"
Az igazi megtalálása olyan, mint egy tánc: ahhoz, hogy ez megtörténjen, a két félnek ugyanazon a helyen és időben kell lenni, gyakran mindenféle koordináció nélkül; mert hát lehet róla beszélni, de mégis, az meg milyen? 🙂

Mi kell a szerelemhez?
–hasonló preferenciák és "szint" mindkét fél számára sok dimenzióban
pl. ideális esetben nem lehet több szinttel feljebb vagy lejjebb: társadalmi rang, gazdagság, tudatosság, empátia stb.
Ha az egyik pl vega a másik nem – hát…sok vicces napnak néztek elébe. Nem hiszed? Csak kérd meg anyukádat, hogy főzzön minden nap hús nélkül! Nos?!? Kis fejfájás néha – garantált.
–kémia: a titkos tűz, aminek meg kell lennie
A kémia varázslatos dolog, ha szerelemről van szó: gondoskodik arról, hogy még a szint és a tapasztalat se számítson: a fiatalok szerelmesek lehetnek az idősekbe, a gazdagok a szegényekbe és így tovább. Tehát a kémia élet-halál kérdése – úgy tűnik.
–időzítés: ugyanabban az időben ugyanazon a helyen – a 2-nek ugyanúgy kell megvalósítania a kémiát, ugyanabban az időben kell eljutni ugyanoda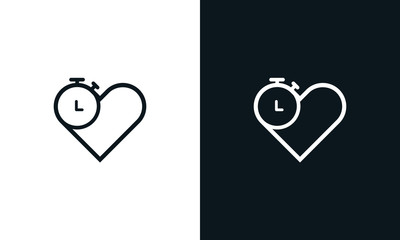 Láthatjuk, hogy a kémia önmagában nem elég: az időzítés mint egy "rossz ribanc": ha az egyik fél jobban "előre jár" a másiknál, vagy elmulasztja azt az időpontot, amikor úgy gondolja, hogy "megfelelő az idő erre vagy arra" – a szerelemnek vége.
Oly szomorú. Ugye? 🙂
Mi kell, hogy jó üzlet legyen?
Amikor a vállalkozást építjük: úgy tűnik, hogy nagyon hasonlít a szerelemhez:
– kémia: mennyire ütős az ötleted – és mennyire ütős a stratégiád, hogy piacra vigyed ezt az ötletet
–azonos "szint" mindkét fél számára sok dimenzióban – a cégnek és a piacnak is "ugyanazon a szinten" kell lennie több szempontból pl. értékesítési csatornák, üzenet stb. illeszkednie kell
–időzítés: ugyanabban az időben, ugyanazon a helyen – a keresletnek és a kínálatnak meg kell egyeznie; és nem csak ez: ez az üzleti életben ugyanilyen fontos: nem indulhatnak el pl. hatalmas marketing kampányok, mielőtt a termék-piac illeszkedne (ún. product-market fit); vagy TV-reklám, ha egy kkv-t vezetünk kis piacra (igen – lehetnek extrém esetek, de alapértelmezés szerint minden értékesítési akciónak megvan a megfelelő vállalkozás-fejlettségi szintje)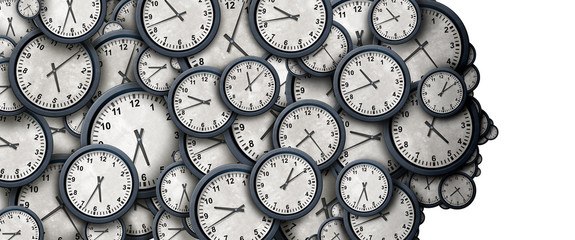 A kémia varázsfegyver az üzleti életben: Ön és a piac (és alkalmazottai) szeretik egymást – az okosok úgy hívják: product-market-fit.
De az üzleti életben sem elég a kémia: kell a megfelelő időzítés: a megfelelő eszközöket kell alkalmazni, és a megfelelő időben kell megtenni a megfelelő lépéseket. És ez rendkívül nehéz. Ehhez egy nagyon képzett  és tapasztalt üzletépítőre van szükség.
Ki mondta, hogy megtalálni a tökéletes szerelmet vagy felépíteni a tökéletes üzletet könnyű?
És akkor: beszéljünk-e arról, hogy könnyű-e a kettőt együtt? 🙂 Sok szerencsét!