For English, click, tap here or scroll down
Személyes fejlődés – spirálok és ugrások
Mi a személyes fejlődés és miért akarunk fejlődni?
A személyiséget, hogy miért úgy cselekszünk ahogy cselekszünk, azt gondoljuk, amit gondolunk és vagyunk akik vagyunk – rengeteg modellel írják le.
A személyes fejlődésnek is sok modellje ismert.
A kettő szorosan összefügg.
Eric Berne szerint: A nyertes olyasvalaki, aki véghezviszi, amit eltervezett, a vesztes pedig az, aki nem képes erre.
Fejlődni azért szeretnénk, mert hiába próbáljuk (újra és újra) amit el szeretnénk érni – nem megy. Még kevésbé tudományosan: elégedetlenek vagyunk azzal, ami van – és ezt annak tudjuk be, akik vagyunk.
(Ha nem annak tudnánk be – hanem mondjuk a sorsnak, Istennek, és ezt tényleg elhisszük, abban a pillanatban már nincs szükség fejlődésre: minek is fejlődnénk?!? Hiszen úgy gondoljuk: nem tehetünk róla, ami történt vagy nem történt (ha sikertelenek vagyunk))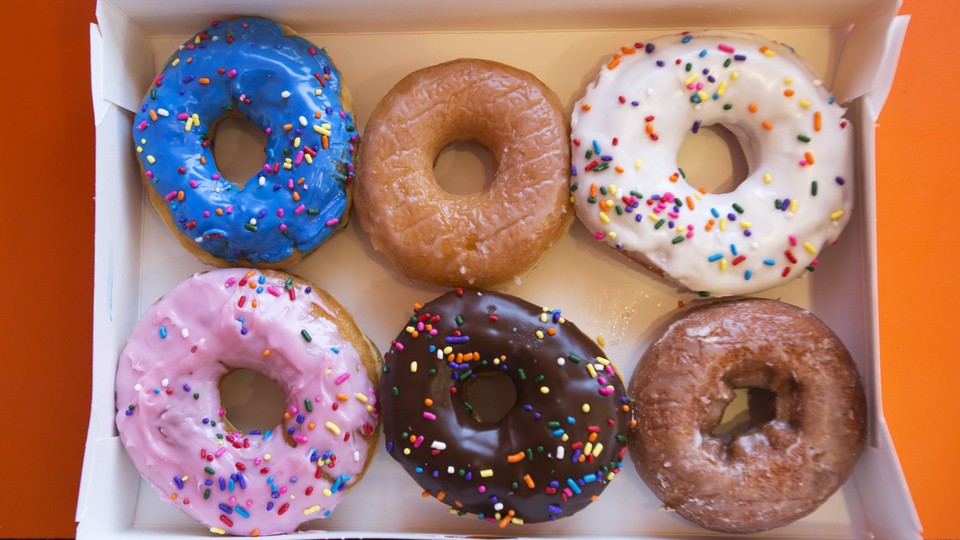 Az Atlantic Miért ismételjük gyakran a hibákat? cikkében írnak erről, kísérletben igazolták pl. azt, hogy aki pazarlóan költ – hiába tudja magáról és hiába tudja, hogy ez most egy kísérlet, hogy bárhogyan is, de sikerüljön MOST AZ EGYSZER nem sokat költenie – ahogy halad előre a kísérlet: egyetlen dolog változik:
-a döntés sebessége: egyre lassabb lesz – azaz mielőtt dönt, mivel tudja, hogy a múltban hibázott: lelassít – de aztán utána megállíthatatlanul zúg tovább a végzet felé
Mit érzünk fejlődésnek?
A fejlődésnek szerintem két egyszerű modellje van:
-a spirálok
-az ugrások
Ami nem fejlődés: spirál a síkban
A spirál a síkban a legegyszerűbb: itt kicsiben kezdjük (még gyerekek vagyunk) – majd ugyanazt ismételjük nagyban.
Futni akarunk, gyorsan – de ehhez magasabbra kéne, hogy emeljük a lábunkat. Ahogyan nő a testünk, a magasabbra emelés sikerül, hiszen magasabbak vagyunk – de arányaiban semmi nem változott.
Golfozunk – egyenesen akarjuk ütni a labdát – ehhez pár mm-t el kéne forgatni az ütő markolatát, akár gyerekként, akár felnőttként tesszük. Hiába ütünk messzebb, vagyunk erősebbek mint felnőttek, a labda ugyanúgy oldalra megy.
Hiába az első, a második, a harmadik gyerekünk – amikor valamiben hibáznak, tévednek: amikor magas a tét: üvöltünk velük, hiszen velünk is ezt tették.
Nagy a stressz: hát iszunk egyet. Kettőt. Hármat. Minden este.
Nagy a stressz: hát eszünk egy kis édességet. Majd hónapok múlva nézzük a mérleget: már megint híztunk…ki érti ezt!??
Vagy pont fordítva: nagy a stressz és megfeledkezünk az evésről. Aztán hiába az edzés – az izom csak nem épül úgy, ahogy mi azt gondolnánk.
Köznyelven: ugyanazokat a köröket futjuk. Amikor oda kerülünk, helyzet van – ugyanazokat a hibákat ismételjük.
A központja a cselekvésünknek ugyanaz.
Fejlődés: spirál a térben
Itt van fejlődés: felismerjük az igényt, hogy jobb legyen – és jobban  csináljuk.
Edzőt fogadunk. Terapeutát. Katartikus útra megyünk. Jógázunk. Pszichedelikumokat fogyasztunk. Egyre többen vannak ilyenek – és ez jó.
Valami változik.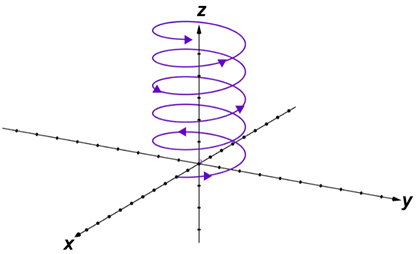 A spirál kilép a síkból, egyre jobban csináljuk ugyanazt.
Ezeket én "takaró rutin"-oknak nevezem: a központ ugyanaz, de begyakorlunk valami  olyan rutint magatartást, ami elnyomja a rossz, hibás viselkedés hatását.
A futásnál arányosan magasabbra emeljük a lábunkat, így tudunk messzebb lépni, javulnak az idők.
A golfnál sikerül az a pár mm – egyenesednek az ütések.
Már egye kevesebbszer és egyre kevésbé erősen üvöltözünk otthon a gyerekkel.
Már csak alkalmanként iszunk, ha stressz van.
Már nem veszünk fánkot ha felidegesítenek. Csak kis muffint vagy cukorkát. Mert tudjuk, hogy nem jó, ha hízunk.
Odafigyelünk az evésre, hiszen tudjuk, csak így tudunk fejlődni, ha izmot akarunk építeni.
Van, akit ez már elégedetté tesz.
A rossz hírek, hogy:
A tét növekedésével a hiba előbukkan: minél nehezebb a "téma" (nagyobb a tét), annál inkább a régi hibák, minták kerülnek elő – továbbra is – magasabb szinten, de ugyanazokat a hibákat ismételjük, még mindig, amikor tét helyzet van. A golfverseny közben újra ferdén megy a labda. Párkeresési időszakunkban újra édességekkel tömjük magunkat. Céges hajtásnál megfeledkezünk az étkezésről.
Környezet változás nem biztos, hogy segít: minél inkább begyakorolt, a személyiségünkbe rögzült a hiba – a környezet változása annál kevésbé tud ezen segíteni. Azaz: elválhatunk, lehet új családunk, az üvöltözés folytatódik. Edzőt válthatunk – nem lesz egyenes az ütés. Kialakíthatunk új napi rutint, amikor stresszes időszak van – az alkohol előkerül.
Idő haladtával újra előjön a régi hiba: a "takaró rutin"-okkal az a gond, hogy idővel elkopnak. Gyakorolnunk kell, de kopnak, elfelejtődnek. Pont a stressz mossa ki leginkább és leggyorsabban az agyból őket.
Nem biztos, hogy elég: és ami a legrosszabb: hiába a fejlődés: mindez nem lehet elég a minimálisan boldog élet-hez (ez utóbbiról is írunk majd cikket)
A központja a cselekvésünknek továbbra is ugyanaz: a központ ami körül forgunk, az origó – nem változott.
Fejlődés: ugrás
Itt elhagyjuk a spirált. Teljesen. És bekerülünk egy másik helyre.
A központ változik. Elhagyjuk a régi én-t és egy új van.
Valami történik.
Felismerünk valamit. Annyit dolgoztunk magunkon, hogy áttörés van. Annyit gyakoroltunk az edzővel, hogy már eszünkbe sem jutnak a régi rossz ütések.
Alapjaiban megváltozik a gyerekekhez, a családhoz való hozzáállásunk: nem azért nem kiabálunk, mert gyakoroltuk, hogy ne, hanem mert nem kell.
Megértettük, hogy miért vagyunk extrém stresszesek és kigyógyítottuk magunkat a kiváltó okból – hogy apánk soha nem hitte, hogy visszük valamire: ezért aztán minden szakmai döntésnél ott volt mellettünk.
Ehhez a hiba, a nem jó viselkedés kiváltó okát kell megkeresni.
Itt nem elég a "helyes", "ragtapasz" viselkedést gyakorolni.
Ehhez mélyre kell ásni, menni. Meg kell érteni, hogy mi a hiba oka. És eközben kiderülhetnek durva dolgok.
Kiderülhet, hogy a futást nem nekünk találták ki – soha nem leszünk olimpiai bajnokok, hiszen a nigériai futók olyan arányokkal rendelkeznek, amit nem tudunk elérni.
Kiderülhet, hogy nem volt gyerekkorunk – most azért üvöltözünk a gyerekeinkkel, mert nagyon szeretnénk, ha nekik lenne – ha örülnének annak, ami van és ami nekünk nem volt.
Kiderülhet, hogy apánk is ivott, csak mindig titokban csinálta.
Kiderülhet, hogy édesség evés nélkül nem tudjuk folytatni az eddigi életünket – mert az evés olyan mértékű stressz-menedzsmentet adott, amit semmi más nem pótol.
Szembe kell nézni és ez sokáig tarthat.
Ez fájni fog. Ami persze nem feltétlen kell, hogy szenvedést jelentsen. Legalábbis az okosok szerint 🙂
Itt nincs sietség. És nem elég csak lelassítani, majd menni tovább.
Ez lehet gyász, lehet elfogadás, lehet egy olyan pont, amikor azt érezzük: annyit szenvedtünk, hogy most már elég.
Újjá kell születni
Ha ez is megvolt – a legnehezebb következik: az új én kialakítása. Egyszerű?
Nem az. A nosztalgia, az elvesztegetett idő, a múltbeli rutinok: mind szirénként hívogatnak vissza az előző énünkbe.
(Az alábbi kép 2 héttel a személyes "nagy utazásom" után jött szembe a stockholmi Királyi Park Radisson szállodájának wellnessében – nem felvágás, egyszerűen semmilyen más felirat nem volt ott, sem máshol a szállodában – teljesen abszurd helyen EZ az üzenet jött "szembe" 🙂 "Péter – Önnek 1 új üzenete érkezett":) )
Honnan tudom, hogy sikerült? Amikor már nincsenek a régi minták.
Nem csak ragtapasszal nincsenek – hanem nincsenek.
Van ilyen!? Sikerül ez valakinek?!
Ki tudja… 🙂
Személyes példám: nekem a szorongás-félelem volt olyan, amit még az ayahuasca tripem után is a tripen látott történettel kellett kezelni. Egészen addig, amíg egyszer csak egyszerűen már – megszűnt.
Onnantól nem "ragtapasz" volt a seben, hanem eltűnt a seb.
Hogyan megy az ugrás? Mit is jelent pontosan? Egy következő cikkben leírjuk. 🙂
Personal development – spirals and leaps
What is personal development and why do we want to develop?
Personality, why we act the way we do, think what we think and are who we are – is described with many models.
Many models of personal development are also known.
The two are closely related.
According to Eric Berne: A winner is someone who accomplishes what they set out to do, and a loser is someone who cannot.
We want to improve because we try in vain (again and again) to achieve what we want to achieve – and it doesn't work. Even less scientifically: we are dissatisfied with what we have – and we own it up to who we are.
(If we would not own it up to who we are – but let's say we think the mistake is in our fate, or God, and we really believe this: there is no need for development: why would we develop?!? After all, we think: we cannot control what happened or did not happen.)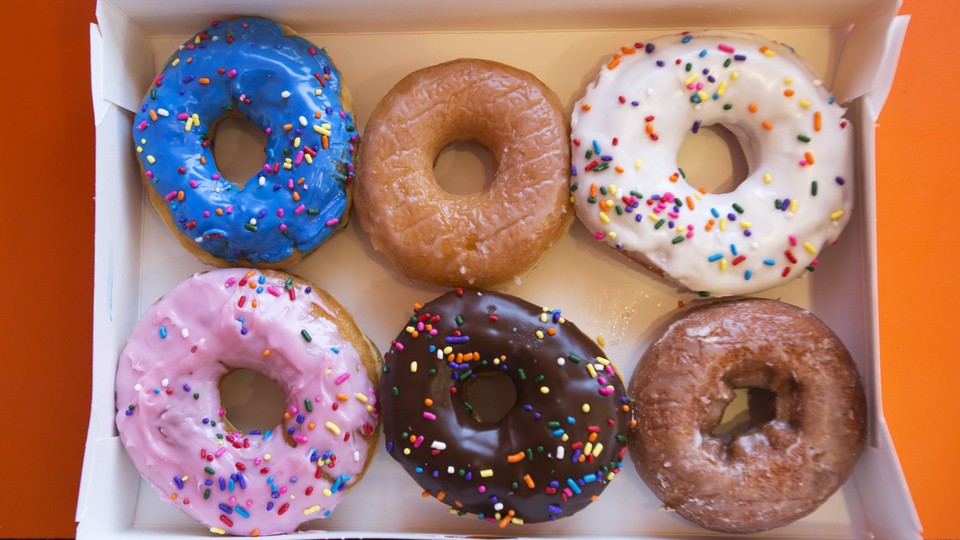 In the article from Atlantic Why mistakes are often repeated?, it shows it has been proved in an experiment, e.g. that whoever overspends – even though he knows about himself and even though he knows that this is now an experiment, which is explicitly set up to help him NOT to overspend during the experiment NOW – as the experiment progresses: only one thing changes:
– the speed of the decision: after every unsuccessful attempt (at not overspending) the decision becomes slower and slower – i.e. before he decides, because he knows that he has made a mistake in the past: the person slows down – but then he continues unstoppably towards the same mistake, while fully believing that this time it will be different.
What is development?
I think there are two simple models of development:
-spirals
-jumps
What is not development: a spiral in the plane
The spiral in the plane is the simplest: here we start small (e.g. we are children) – then we repeat the same thing big, again and again.
We want to run, fast – but for that we need to lift our feet higher. As our body grows, we succeed in lifting it higher, since we are taller – but nothing has changed in terms of proportions.
We play golf – we want to hit the ball straight – for this we should turn the handle of the club a few inches, whether we do it as a child or as an adult. Even though we hit farer, as we are stronger as adults, the ball still goes to the side.
In case of our first, second, third child  – when they make a mistake: the stakes are high: we scream at them.
The stress is high: let's have a drink. Two. Three. Each and every night.
The stress is high: so let's eat some sweets. Months later, we look at the scales: we've gained weight again…who understands that!??
Or just the opposite: there is a lot of stress and we forget about eating. Then the training programme we signed up is useless – the muscle just doesn't build up the way we think.
In layman's terms: we are running circles. When we get there, there is a situation – we repeat the same mistakes.
The center of our action is the same.
Development: spiral in space
Here there is progress: we recognize the we need to be better – and we do it better.
We are hiring a coach. A therapist. We're going on a cathartic journey. We do yoga. We consume psychedelics. There are more and more of these happening in the world – and that is good.
Something is changing.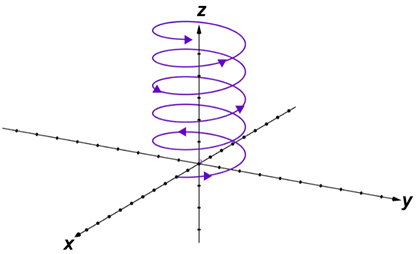 The spiral leaves the plane, we do the same more and more.
I call these "covering routines": the center is the same, but we practice some routine behavior that suppresses the impact of bad, faulty behavior.
When running, we raise our feet proportionally higher, so we can walk further, and our times improve.
In golf, those few inches succeed – the shots go straight.
We scream less and less loudly at home with our children.
We only drink occasionally when we are stressed.
We no longer buy donuts if someone upsets us. Just small muffins or candy. Because we know it's not good.
We pay attention to what we eat, because we know that this is the only way we can improve if we want to build muscle.
Some people are already satisfied with this.
Bad news are:
As the stake increases, the mistake reappears: the more difficult the "topic" is (higher the stake), the more likely the old mistakes and patterns appear – still – at a higher level. During the golf tournament, the ball goes crooked again. During our dating period, we stuff ourselves with sweets again. We forget about meals during a company fundraising round.
A change of environment does not necessarily help: the more practiced and ingrained the error is in our personality – the less the change of environment can help this. That is: we can get divorced, we can have a new family, the screaming continues. We can change coaches – it won't be a straight shot. We can develop a new daily routine when there is a stressful period – alcohol appears again.
Over time, the old mistake reappears: the problem with "covering routines" is that they wear out over time. We have to practice, but they wear out, they are forgotten. It is stress that washes them out of the brain the most and the fastest.
It is not sure that it is enough: and what is worst: the development is in vain: all this cannot be enough for a minimally happy life (we will also write an article about the latter)
The center of our action remains the same: the center around which we revolve, the origin – has not changed.
Development: jump
Here we leave the spiral. Totally. And we enter another place.
The center is changing. We leave the old self and there is a new one.
Something is happening.
We recognize something. We have worked so hard on ourselves that there is a breakthrough. We practiced so much with the coach that we don't even remember the old bad shots.
Our attitude towards children and the family fundamentally changes: we don't shout because we've practiced not to, but because we don't have to.
We understood why we were under extreme stress and cured ourselves of the root cause – that our father never believed that we would do anything: that's why he was by our side in every professional decision.
For this, the root cause of the mistake, the bad behavior, must be found.
It is not enough to practice the "correct" behavior here.
For this, you have to dig deep. It is necessary to understand what is the cause of the error. And in the meantime, hard things can come to light.
It may turn out that running was not invented for us – we will never be Olympic champions, because Nigerian runners have body-ratios that we cannot achieve.
It may turn out that we didn't have a childhood – now we scream at our children because we really want them to have it – we wish they were happy with what they have and what we didn't have.
It may turn out that our father was a heavy drinker too, but he always did it in secret.
It may turn out that we cannot continue our lives without eating sweets – because eating has given us a level of stress management that nothing else can replace.
To do this, you have to Face it and it can take a long time.
There is no rush here. And it's not enough to just slow down and keep going.
It can be grief, it can be acceptance, it can be a point when we feel: we have suffered so much that now it is enough.
You have to form a new self
If this was also the case – the most difficult thing follows: the formation of the new self.
Is it easy? It is surely not. Nostalgia, wasted time, past routines: they all call us back to our former self like sirens do.
(The picture below "floated into my life" 2 weeks after my personal "big trip" in the wellness area of Radisson hotel in Stockholm's Royal Park – it is NOT bragging on my behalf, there was simply no other inscription in the entire wellness or anywhere else in the hotel – it came to my eyes in a completely absurd place 🙂 "Peter – you have 1 new message":) )
How do we know that we succeeded?
When the old mistakes do not reappear.
Is there anyone who could ever make it this far?
Who knows… 🙂
My personal example: for me, anxiety-fear was something that had to be treated with the story I saw on my trip – even after my ayahuasca trip. Until suddenly it simply disappeared.
From then on, there was no need for a "temp sticker" on the wound, but the wound disappeared itself without any trace.
How can you make the leap? What does it mean, exactly? We will describe it in a next article. 🙂